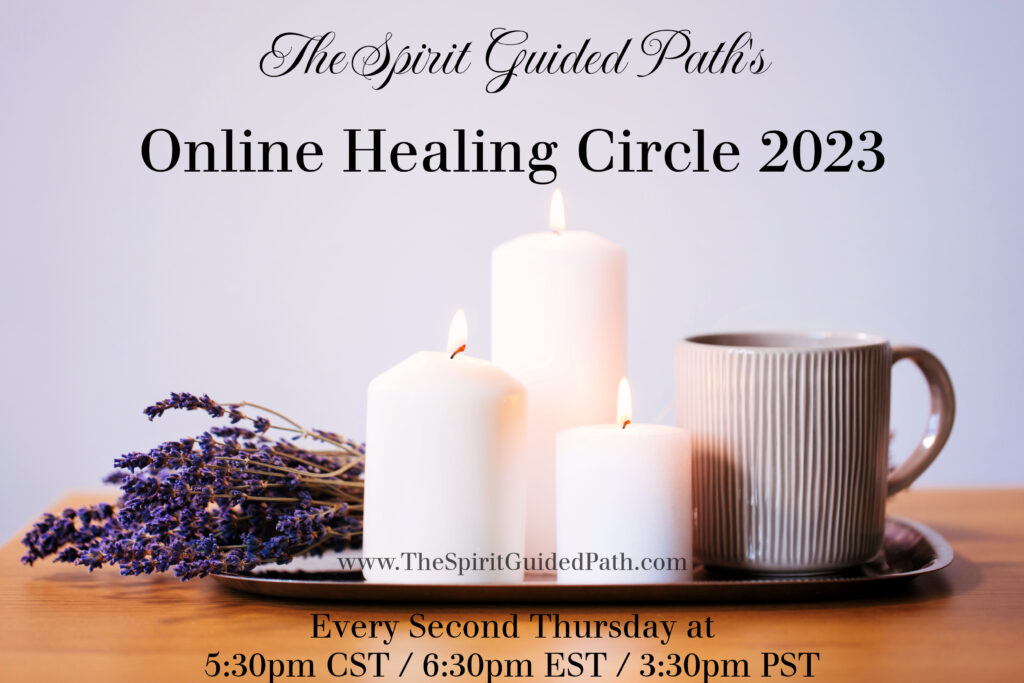 In our fast-paced, technology-driven society it has become increasingly difficult for us to schedule time for our self-care. It can be difficult to know what to focus on, whether one should meditate or declutter their space; exercise or practice stillness. We are often overwhelmed, burdened by unrealistic expectations, and too stressed to know how to begin relaxing. This is where joining an online group with supportive, likeminded individuals may help you to create new, healthy habits that not only are sustainable, but actually enjoyable. Make 2023 the year of giving yourself the time you need to meditate, to share and be heard by other empathetic, caring people, and to embark on new adventures together such as trying new skills or creating new habits that help you on a daily basis.
---
Incentives to joining for a full 3 months series:
10% off of Mediumship Readings
15% off of Workshops
10% off of Courses
15% off of Reiki Healing Sessions
(only when services are booked during each 3 month series)
---
Each session is for three consecutive months, starting with January-March, then April-June, followed by September-November.
We will meet on Zoom every second Thursday for one hour, from 5:30pm-6:30pm CST.
SESSION ONE
January 2023
Physical Focus ~ Setting Goals, Living Intentionally, and Creating Our Sanctuary
Spiritual Goals ~ Connecting with Our Spirit Guides
January 5: Introductions
Goal setting information and conversation
Meditation to connect with our spirit guides
January 19: Checking in
Living intentionally: what does it mean, and what can we change?
Spirit guides meditation for guidance and clarity
February 2: Check in
The home as a sanctuary: how to declutter, let go, and why this is important
Guided visualization meditation
February 16: Check in
Discussion about the challenges we face when making changes in our habits and lives
Spirit guide information and meditation
March 2: Check in
Conversation about what to do when the goals we previously made no longer align with our needs
Spirit guides meditation – meeting and working with our Healer Guides
March 16: Check in
Living intentionally – where does mindfulness fit in? A conversation about mentality and manifesting
Spirit guides meditation – connecting with our Joy Guide about living in the moment
March 30: Final check in for the session
Sharing circle – discussing how things have changed for us since starting in January,
what worked and what did not; as well as what we will try next
Final meditation to connect with our Guide of Compassion
Session Two information will be available in February 2023!
---
INVESTMENT
$40/month CAD
$100 for 3 months
(save $20 by committing to the full session)
E-Transfer to SpiritGuidedPath@gmail.com or pay via PayPal below