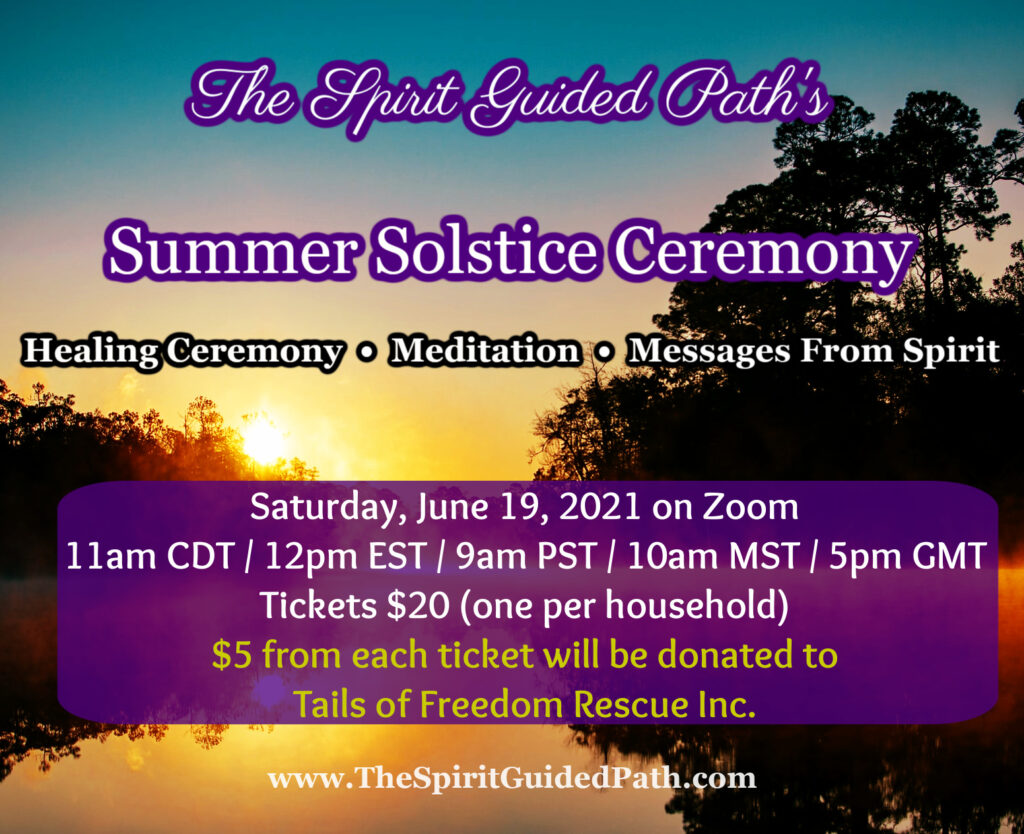 Join us for a 90 minute online event as we welcome the Summer (or, if you are in the Southern Hemisphere, Winter) season! We will begin with a gently guided meditation with the aid of the spirit drums to help you relax your muscles, release tension and anxiety, and encourage you to set mindful intentions for the months ahead.
Followed by this there will be a distant energy healing ceremony that will help everyone in attendance to let go of residual energy, and to feel empowered and motivated to move forward on their journeys, no matter where they are in the moment.
Finally, Michelle will provide validating messages from spirit guides and loved ones to those in attendance. While not everyone will receive a message, every message delivered by spirit at such an event is designed to help many in attendance.
~ $5 from every ticket sold will be donated with love to Tails of Freedom Rescue Inc. ~

Send $20.00 CAD to SpiritGuidedPath@gmail.com or use the PayPal option below:
=