Join us for a unique and exciting experience on June 2nd!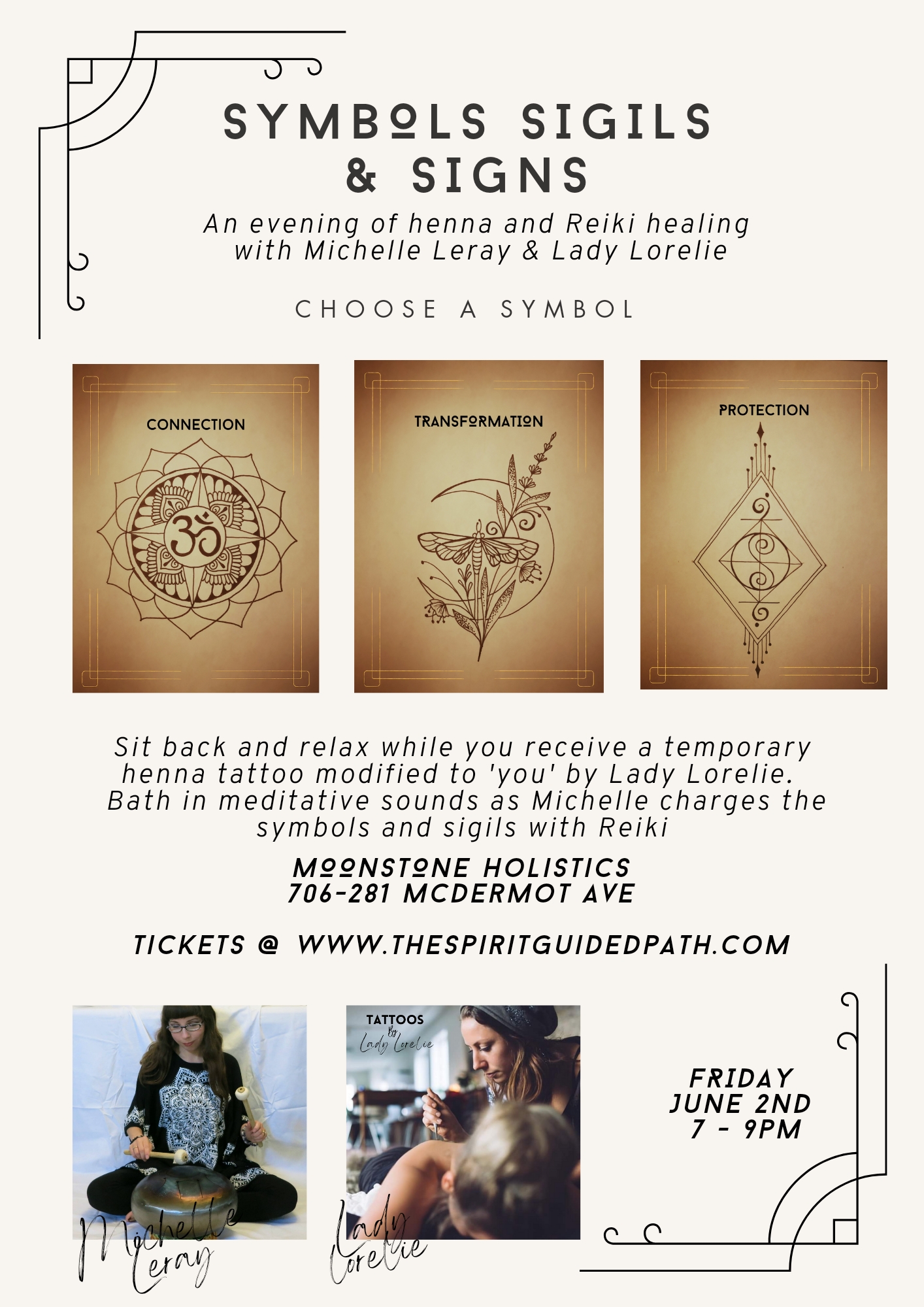 For as long as humans have existed, signs and sigils have been significant. Used as symbolic representations of energy or to evoke a desired outcome, when placed on our bodies, or even on objects and food, these symbols carry with them the potent energy of our intention. Symbols and sigils can be used for protection, manifestation, attraction and various other ways. They can be used to help us create our reality, making them a powerful force in our daily lives.
Join us at Moonstone Holistics during June's First Friday in the Exchange from 7pm-9pm, as we kick off the evening with a teaching on symbols and how we can use them in our daily lives!
Then lay back and absorb the sounds of spirit drum healing, as Lori adorns you with powerful symbols using Reiki infused henna.
Followed by a guided meditation, and a group Reiki healing session where our symbols and sigils will be energized and charged with healing and protective energy.
Bring a friend and a yoga mat! 

Friday, June 2nd
7pm-9pm
Moonstone Holistics – 706-281 Mcdermot ave
Investment: $88
Send your E-Transfer to SpiritGuidedPath@gmail.com
or pay via PayPal below