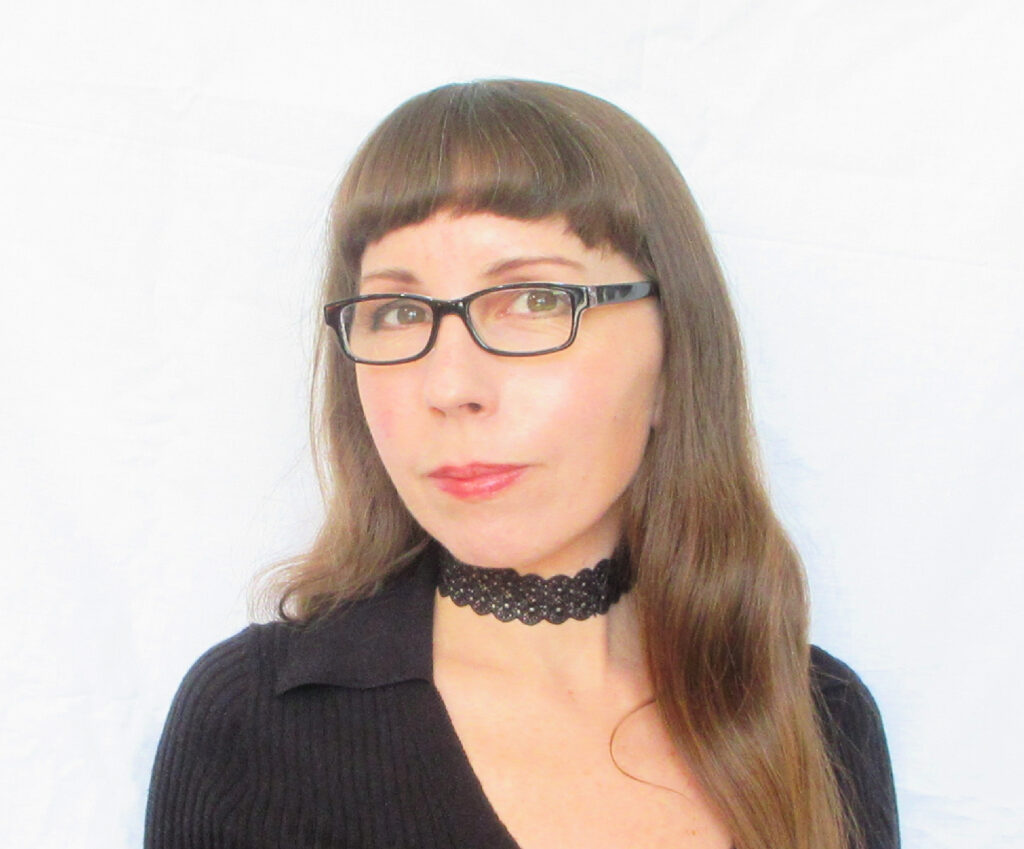 Michelle became aware of her intuitive abilities from a young age, as she constantly felt drawn to helping people through their most difficult times, and seemed to have the words flowing through her to help those who requested guidance. She spent many years developing her mediumship abilities, and also earned her Certificate in Applied Counselling Skills in 2003 from Red River College. Throughout her early adulthood she worked with adults and children with developmental and social disabilities, as well as volunteered with the Victim Services Unit of the Winnipeg Police Service offering counselling to victims of crimes. Empowering people to make the best choices for themselves became a central focus in how Michelle approached being of service to people in her community. 
Within a few years of developing her mediumship and counselling skills, Michelle began to give public demonstrations of spirit communication, and also started offering private readings, spiritual counselling, and mentorship to developing mediums. She now provides private readings and teachings internationally to people in Canada, the United States, Europe, Asia,  Australia, and more. She has been teaching courses on spiritual healing, spirit guides, mediumship development,  healing grief from a spiritual perspective, and more for years, and does so now online with students from all areas of the world. In April of 2020, Michelle officially became the first Canadian Medium to be tested and certified through Mark Ireland's program. Mark Ireland is the co-founder of Helping Parents Heal. Michelle also provides group readings as an approved reader for Voices Across the Veil.
In January 2020, Michelle completed her training as an End of Life Doula with Douglas College and is now looking forward to helping and empower people and their families to make preparations and informed decisions about end-of-life choices. As an End of Life Doula, Michelle will provide emotional and spiritual support to those who are nearing their final transition Home. Michelle began her role as a volunteer with Palliative Manitoba in 2020 after completing the Compassionate Care Course. In December 2020, Michelle completed training in dementia care with the Alzheimer Society of Ontario. Then, in May 2021 Michelle completed her LEAP training from Pallium Canada as well as her certificate in Advance Care Planning Facilitation from Respecting Choices. and her certificate in Mental Health First Aid from Mental Health First Aid Canada in June 2021. In the summer of 2021 Michelle earned her certificate in Grief Counselling from Living Through Loss Counselling. She is also a Reiki Master, and trained energy healer.  
Michelle is an ethical vegan, Métis woman, and traditional Anishinaabe drummer and singer who loves to read, play piano as well as other instruments, bake, knit, cycle, and spend time in nature. She studies and practices QiGong, Tai Chi, and Yoga; and is a devoted mother. She loves to focus her public events on helping raise money or item donations for worthy causes such as the North End Women's Centre, Manitoba Mutts Dog Rescue, Palliative Manitoba, Mama Bear Clan, and many more!
---
Michelle's Certificates and Training
Applied Counselling Certificate – Red River College 2003
End of Life Doula Certificate – Douglas College 2020
Compassionate Care Course Certificate – Palliative Manitoba 2020
Dementia Care – Alzheimer Society of Ontario 2020
LEAP – Pallium Canada 2021
Advance Care Planning Facilitation – Respecting Choices 2021
Mental Health First Aid – Mental Health First Aid Canada 2021
Grief Counselling Level 1 – Living Through Loss Counselling 2021
Reiki Levels 1 & 2 – Virya Ontario School of Universal Energy 2021
Palliative Massage Certificate – Institute of Traditional Medicine 2022
Reiki Master Level – Virya Ontario School of Universal Energy 2022
---
Michelle's readings are given in a loving, compassionate way, as her belief about all work with spirit is that it should come from a place of deep gratitude and humility. She works with her amazing team of spirit guides to provide comforting, accurate, and loving messages from those in the spirit world to the people who miss them most.
Michelle has been both humbled and honoured to offer a number of unique courses, which are written and taught completely by herself and her spirit guides, to help you open up to working with spirit. For over a decade she has been sharing these teachings with people from all over the world, and it has been a great joy to see how many lives have changed in amazing ways by helping people connect with spirit.