Michelle Stokotelny is a Spiritual Medium who has been connecting people all over the world with their loved ones and spirit guides for many years. As a trained End of Life Doula she is devoted to supporting people who are preparing to make their final transition from this physical world. In addition to her work as a Medium and Doula, Michelle offers teachings on many different topics to help those who are interested in enhancing their own intuitive abilities and strengthening their trust in themselves as they navigate their own unique healing journeys.

Michelle is also a regular facilitator of Death Cafés and a volunteer with Palliative MB. 
Click here to see more about Death Café Winnipeg!


Click here to read what others have experienced in a reading with Michelle and her spirit guides.
*** THERE ARE A LIMITED NUMBER OF AVAILABLE
APPOINTMENTS REMAINING FOR 2020*** 
---

Please join Michelle for a beautiful online Winter Solstice Ceremony on December 20th! Only $15 CAD per household, and a portion of the proceeds will be donated to a worthy cause to help those in need during the holiday season. Click here for more information!


---

~ Upcoming Online Courses ~
The Autumn Courses have been completed!
Winter 2021 Classes will be announced soon!

---

~Upcoming Free Online Events ~
Click on the images for more information



Upcoming Dates for Death Cafés:

December 5th 11am CST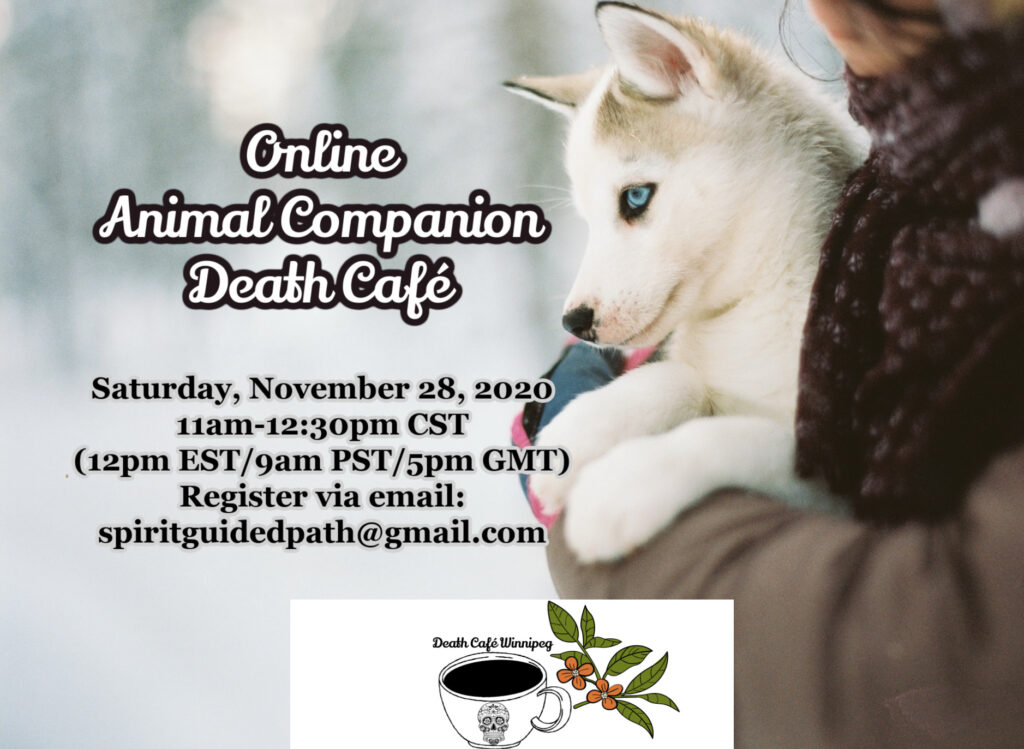 ---


In January I completed my End of Life Doula Course
Here is the CTV news story about end of life doulas!