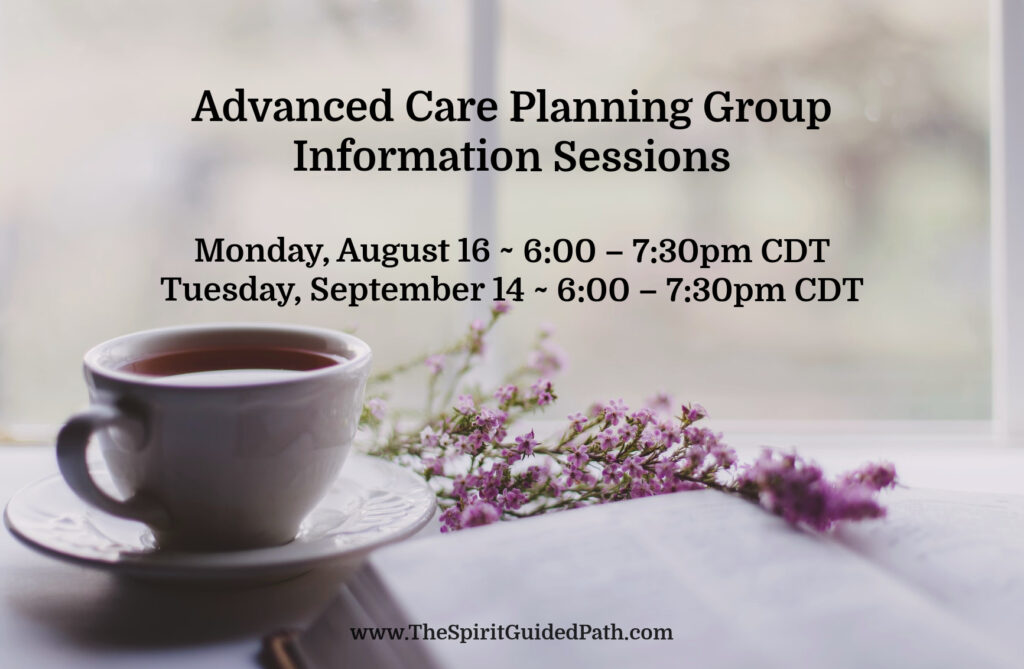 Michelle is passionate about helping you advance care plan. Every adult should partake in this planning, because we can never know what the future holds, and the more we put careful thought into whom we would want to speak for us if we no longer could, or what our end of life wishes and preferences might be, we can live more fully today and in every moment without the worry of what might happen.
Michelle is a certified Advance Care Planning Facilitator, after having trained with Honouring Choices PNW. Because so few people actually complete their plans before an accident or life-limiting illness is diagnosed, she will be offering and hosting several free information sessions online in 2021 to help you receive the information and motivation you need to go about discussing and writing down your own plans!
---
Advanced Care Planning Group Information Sessions
Monday, August 16 ~ 6:00 – 7:30pm CDT
Tuesday, September 14 ~ 6:00 – 7:00pm CDT
Only 25 spots available per session!
Click here to register!