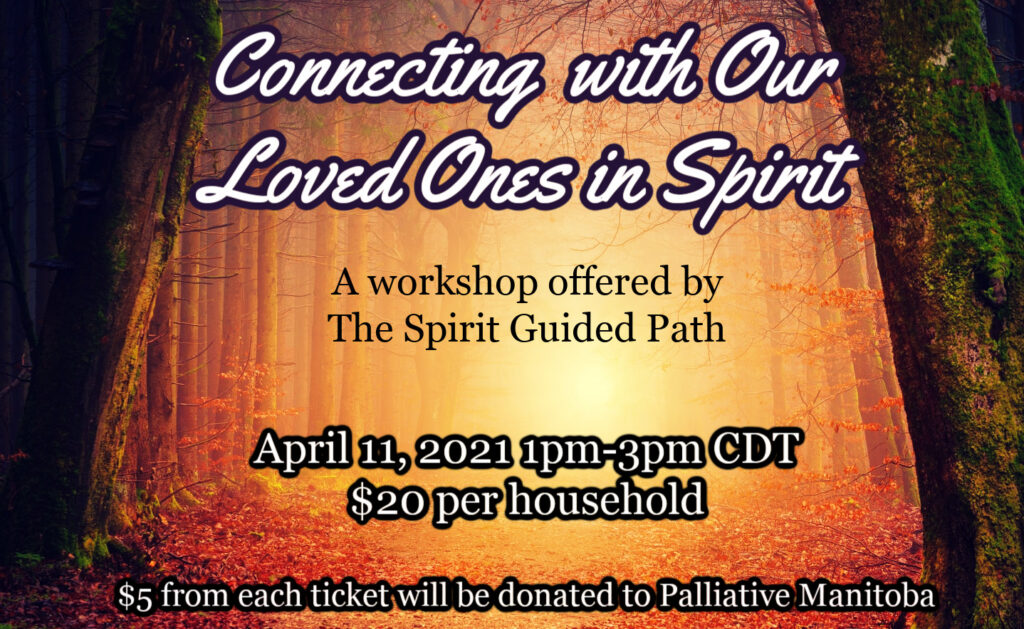 ---
Not everyone is interested in or has the time to dedicate to become a medium, but almost everyone has a similar wish – to more easily connect with their loved ones in Spirit. This workshop will provide you with the information, tools, exercises, suggestions, and knowledge to begin feeling more consciously connected with your loved ones in spirit. During this 2 hour workshop you will have the opportunity to participate in live exercises, ask questions, and if time permits there will be a demonstration of mediumship.
---
Only $20 per household!
(This workshop is for ages 18 and over)
$5 from every ticket will be humbly donated to Palliative Manitoba
If you have any questions please contact Michelle!
To secure your spot please send an E-Transfer along with your email address
or pay via PayPal below